rolandgarros
Tennis meme tagged by

mion_mion
--->
Your Favorite Player


whew, this was a tough one. Let me think on that a bit... hmm... 0.o
*stops self from spamming own journal with a thousand photos*
i think that covers it. Don't mind me dropping the camera in my joy of applauding for ze RAFA. XD I adore that long list. Adore it
completely
.
The player you just hate:

The one you love to hate:

The one you hate to love:

The one everybody loves but you can't give a shit about: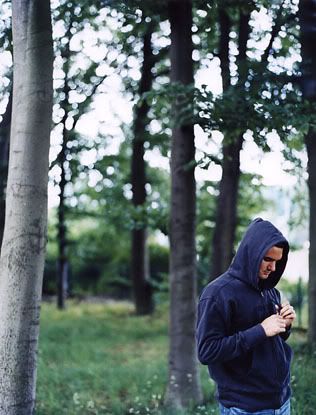 legolas is that you?



The one nobody knows about except you:
i can't think of a soul!
Your guilty pleasure:


photographing tennis!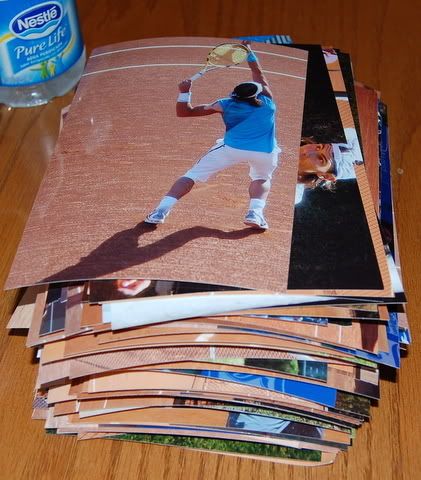 The funniest:


a tie...
The cutest: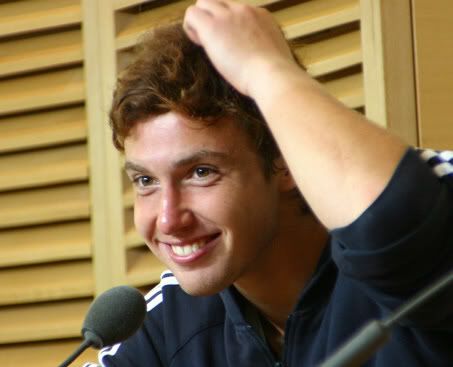 *gurgle*

He must be colorblind/worst fashion sense:



he's yum but that shirt is SO HUGE!
OTP: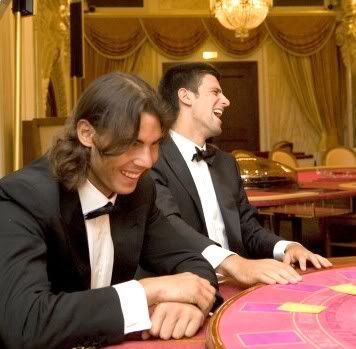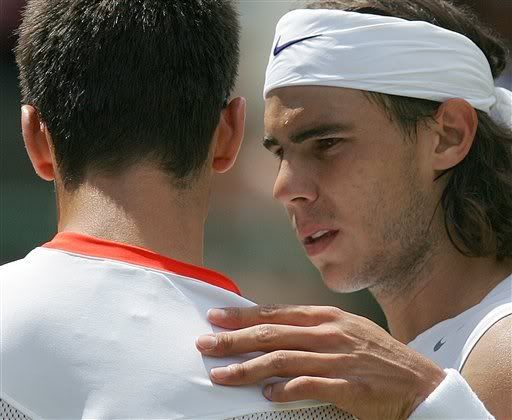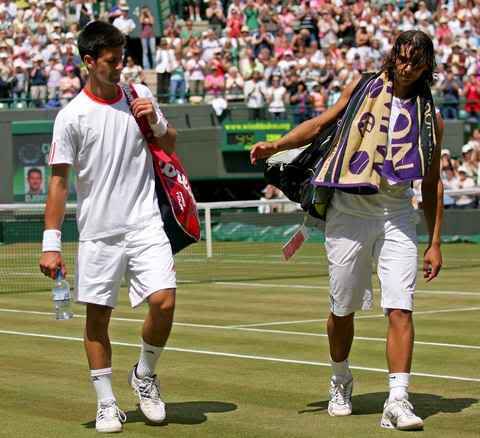 *stops before I go out of control*

Come on, they SO did have sex: